Icon Painting workshop; Moscow, Russia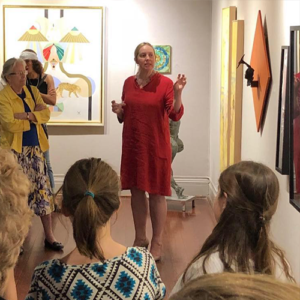 Saskia Ozols is the Founding and Creative Director of the International Institute for Fine Arts Practice, Research, and Preservation. She has worked in the arts as a curator, professor, and practitioner for 20 years researching and archiving classical and realist painting techniques. She has mounted 15 solo exhibitions, and numerous group exhibitions in cities including New Orleans, Boston, Philadelphia, and New York. She lived abroad for 5 years and has exhibited her paintings, curatorial projects, and published her writing about art internationally.
Saskia has taught a combination of painting, drawing, and/or arts research seminars at Boston University, Tulane University, Loyola University, and the New Orleans Academy of Fine Arts.
Please visit saskiaozols.com for specific information on her experience, education, and inspiration. She is a second generation New Orleanian carrying on a long family history of arts practice and preservation.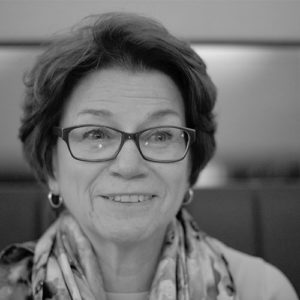 Sandra Keegan is a native of New Orleans who moved to Europe to practise international law after graduating from Loyola Law School and becoming a member of the Louisiana Bar Association.  Sandra has continued to live and work in Brussels, Belgium since, both marrying a European and raising an internationally oriented family.  Sandra retains strong links with New Orleans through her extended family of siblings, nieces, nephews, cousins and friends.
After arriving in Belgium, Sandra worked in private legal practice and transitioned into a legal advisor within the pan-European institutions of the European Union.  During that period, she obtained a doctorate in European Law from the University of Edinburgh in Scotland.  She is now retired from active employment and has turned her attention to working with others to ensure that Americans abroad make their voices heard through the ballot box. 
Sandra enjoys travelling, having recently returned from Corsica, a spectacularly beautiful and intact French island in the Mediterranean that has successfully resisted the market attractions of mass tourism.  Her upcoming trip will be to Montreal, a city a century older than New Orleans.  When travelling, Sandra never misses an opportunity to visit ancient sites of human habitation, such as the Neolithic sites in Corsica, historic churches and chapels, museums and other cultural monuments and sites.  Especially memorable were the temples in Malta that seemed to suggest a cult of female fertility worship alongside phallus veneration.  While not being inclined to engage in the drawing and painting arts, Sandra loves interior decoration and has been called upon informally to advise on the arrangements and furnishings of some family members and friends.   This avocation gives much pleasure.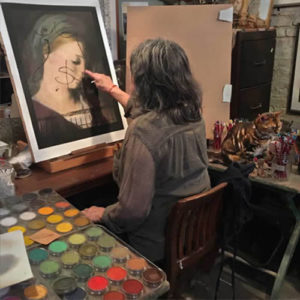 During her 36-year career, Josephine Sacabo  has been featured in over 40 gallery and museum exhibitions in the U.S., Europe, and Mexico. She has been the recipient of multiple awards and is included 
in the permanent collections of the George Eastman House, New Orleans Museum of Art, the International Center of Photography, the Metropolitan Museum of Art, and la Bibliothéque Nationale, Paris, France.
Sacabo divides her time between New Orleans and Mexico. Both places inform her work, resulting in imagery that is as dreamlike, surreal, and romantic as the places that she calls home. 
Born in Laredo, Texas, in 1944, she was educated at Bard College in New York. Prior to coming to New Orleans, Sacabo lived and worked extensively in France and England. Her earlier work was in the photo-journalistic tradition and influenced by Robert Frank, Josef Koudelka, and Henri Cartier-Bresson. She now works in a very subjective, introspective style, using poetry as the genesis for her work.
Sacabo's many portfolios are visual manifestations of the written word, and she lists poets as her most important influences, including Rilke, Baudelaire, Pedro Salinas, Vicente Huidobro, Juan Rulfo, Mallarmé, and Sor Juana Inés de la Cruz. Her images transfer the viewer into a world of constructed beauty
"De este cuerpo eres el alma, y eres cuerpo de esta sombra."
You are the soul of this body and the body of this shade.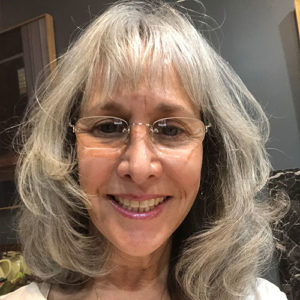 Ronna S. Harris is a painter and has been a member of the Tulane University faculty since 1989. Ronna has been exhibiting nationally in numerous galleries and museums and is included in six museum's permanent collections. She was also included in the Biennale Internazionale dell'Arte Contemporanea, Florence Biennale, Florence, Italy and the Scope Basel Amsterdam. The White House Historical Association commissioned her to represent the state of Louisiana to create an original work, The East Sitting Room. The painting became a permanent part of the exhibition, White House Impressions: The President's House Through the Eyes of the Artist and now circulates to Presidential Libraries. She has been featured in eight books and many inclusions in numerous monthly and quarterly art magazines. Her artwork has been also reproduced in many of the covers and backs of these publications. She has had the honor to have retrospect exhibits in museum and art centers in the states of North Carolina, Louisiana and Mississippi. She is represented by Steven Callan at Callan Fine Art, New Orleans, LA.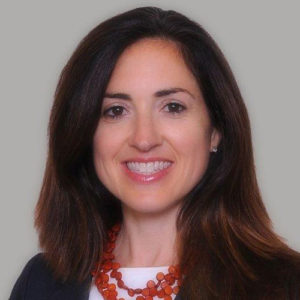 Julie E. Vaicius has been the Managing Attorney in The Hartford's Louisiana office since 2011 and recently added Mississippi. She has litigated in Louisiana for over 15 years, at first in private practice at Galloway, Johnson, Tompkins, Burr & Smith where she was a partner specializing in premises liability, motor vehicle accidents, insurance defense, and trucking cases. After law school, Julie served as law clerk to judges in the 40th Judicial District Court. Julie is AV rated with Martindale- Hubbell.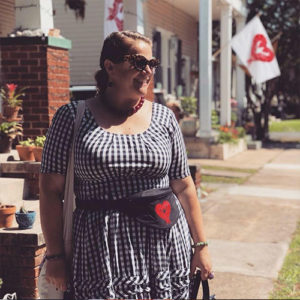 Indra Ozols has worked in the New Orleans art scene for 20 years. She is founder of Indra Ozols Craft and Design and co-founder of NOLA Mystic Sisters. She is an avid dog lover and arts activist.