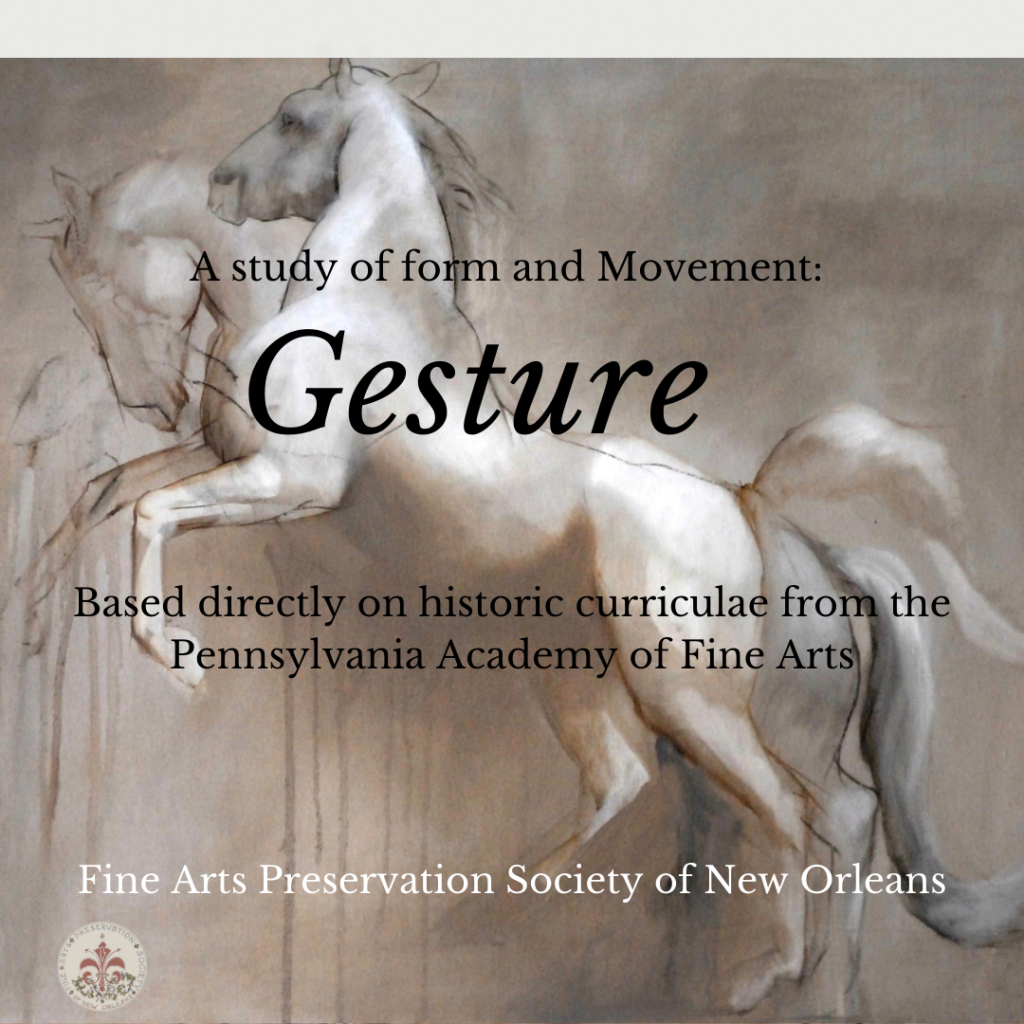 This class is based directly on the course "Animal Drawing" taught by Patricia Traub at the Pennsylvania Academy of Fine Arts. Her continuation of Eakins' studies and teachings regarding motion in humans and animals takes on particular significance in today's world. Expressing the gesture, proportion, and expressive quality of animals and locomotion bridge the film, drawing, and painting.
I first introduced this course at NOAFA in 2003, and am happy to be organizing it again. The only difference between There Philadelphia version and New Orleans version is that we will not be having a clydesdale named Bart join is in a museum for observation based sketching.
It was always quite the spectacle watching Bart clomp into the freight elevator and then down the cast hallway between the Michelangelo casts…..
This workshop will meet at at Audubon stables and Audubon Zoo. Spring 2024